Nairobi National Park Day Excursion
Excursion
Nairobi National Park Day Excursion
Min / Max Group Size
4 - 25 people
Min Group Size by
Oct 31, 2020
Excursion Duration
4 hours
Excursion Cost

206 USD
Excursion Type

Minivan
Flights
Book JIZO Flights
Group Highlights
Nairobi National Park Kenya's first ever National park is a unique and unspoilt wildlife haven within sight of the city's skyline. Rhino, buffalo, cheetah, zebra, giraffe, lion and plenty of antelopes and gazelles can be seen roaming in this open plains country with a section of highland forest as well as stretches of broken bush country, deep, rocky valleys and gorges with scrub and long grass. Ornithologists catch with over 300 bird species including the Secretary bird, crowned cranes, vultures, peckers and many more.
Group Members
1 participant from 1 country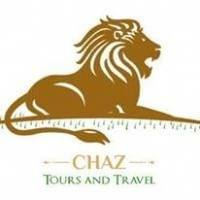 Martin Ngugi
Nairobi, Kenya
Hiking, Cooking, swimming, Travel Adventure , meeting people
Join now
24 Spots Left
Meeting Point
Travel Map
Route
M

Meeting point

Nairobi, Kenya

Starts in Nairobi and end at Nairobi
Day 1
Nairobi, KE
Jan 07, 2021
1

Nairobi National Park

Nairobi National Park Day excursion Nairobi National park excursion Conveniently situated almost on the doorstep of the capital close to the airport the Nairobi national park is ideal for making acquaintance with Kenya and good preparation for a safari.. smaller and more compact than game sanctuaries further afield the beautiful well kept Nairobi national par contains a satisfying number of Africa's best known animals- gazelle, zebra, giraffe and buffalo, lion, leopard, and cheetah that may prove to be camera friendly than those in the bush.