Group Language
English, French, German
Min / Max Group Size
4 - 25 people
Min Group Size by
Oct 10, 2020
Land Package Cost

643 USD
Suggested Hotel
Fanaka Campsite & L...
Flights
Book JIZO Flights
Group Highlights
This safari takes you to the highlights of northern Tanzania; the Ngorongoro Conservation Area, Tarangire national park andLake Manyara National Park, giving you the opportunity to see large herds of elephant, buffalo, zebra, wildebeest as well ascheetah, incredible bird life and much more. Every year in this region, herds of wildebeest and zebra embark on a long-distancemigration that coincides with the annual rain fall patterns and grass growth.


Group Members
1 participant from 1 country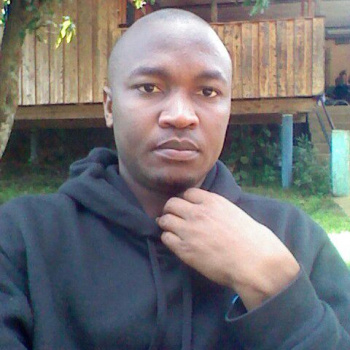 IFUDE TOURS AND SAFARIS LIMITED
Arusha, Tanzania
mountain trekking, Wildlife safaris, Beach tours, Historical and Cultural Tours, Camping safaris
Join now
24 Spots Left
Meeting Point
M

Meeting point

Arusha, Tanzania -3.38693,36.683

Sep 30, 2020

Wednesday

Early morning meet you in Arusha then start our tour heading to Tarangire national park.
Travel Map
Route
M

Meeting point

Arusha, Tanzania

Early morning meet you in Arusha then start our tour heading to Tarangire national park.
Day 1
Magugu, TZ
Oct 14, 2020
1

Tarangire National Park, Tanzania

Day 1: Arusha to Tarangire National Park Early morning after breakfast we will pick you up from your accommodation in Arusha and we will head to Tarangire NationalPark, which is known for its huge baobab trees and large herds of elephants. Its sparse vegetation makes it a beautiful and special location, where up to 300 elephants can be found, looking for underground streams in the dry riverbeds at its best visiting time during the dry season between July to October. Migratory wildebeest, zebra, and buffalo can also be seen crowding the shrinking lagoons. Here you will enjoy an afternoon game drive with a picnic lunch. Overnight: Fanaka Safari Lodge. Meal plan: All inclusive
Day 2
Ngorongoro, TZ
Oct 15, 2020
2

Ngorongoro Crater, Tanzania

Day 2: Mto wa Mbu to Ngorongoro Conservation crater After breakfast we head off on safari from Mto wa Mbu to Ngorongoro conservation area, you will descend over 600 meters into the crater to view wildlife. Supported by a year round water supply and fodder, the Ngorongoro conservation Area supports a vast variety of animals, which lions, zebras, flocks of flamingos, elephants, giraffes just to mention a few. Ngorongoro is often referred as the eighth natural wonder, it has been listed as a UNESCO site which is considered the most beautiful and unique place in Africa where man and wildlife stays together in one area, We will visit Lake Magadi, a large but shallow alkaline lake in the southwestern corner, which is one of the main features of the crater. A large number of flamingos, hippos and other water birds can usually be seen here. After game drive in the late afternoon we head back to Fanaka Safari Lodge for your overnight stay. MEALS: Lunch, dinner, bed and breakfast (FB) ACCOMMODATION: Fanaka Safari Lodge.
Day 3
Mto wa Mbu, TZ
Oct 16, 2020
3

Lake Manyara National Park, Tanzania

Day 3: Full Day Game drive Manyara National park and Airport transfer After an early breakfast, you will depart from the campsite for a half day game drive in Lake Manyara national park "a park is well known for its spectacular tree climbing lions which spend most of their time spread out on the tree branches of acacias six to seven meters from the ground but also the park is well known for its tree climbing pythons. Alongside this park lies the Mto wa mbu "The river of mosquitoes" a small village which hosts almost all the tribes found in Tanzania believed to be more than 120 tribes dwelling in this small town conducting different activities including woodcarving, painting and farming. After game drive in the late afternoon we head back to the Kilimanjaro international airport for your flight back Home. Meals; Breakfast and Lunch * Zanzibar add-ons are available if you wish to continue exploring Tanzania